There's a good reason why cloud computing services adoption has been one of the most important changes within the previous few years. Corporations have discovered that with its inherent flexibility and measurability, cloud technology makes it really possible to power the applications, file-sharing, and flexibility needs, which is essential for running a contemporary organization. VGCIT cloud services will enable organizations to maneuver their workloads to a secure cloud setting where they will simply scale as their business grows, paying only for what they require & when they require it. Corporations will set up and deploy applications on VGCIT's SOC 2/Type 2 Audited data centers while not having to create or maintain the infrastructure themselves and making them accessible to customers anyplace at any time.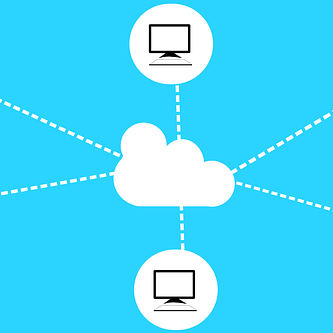 Our technology has met the very best business standards of cloud security and accessibility. Your business data and applications are hosted in a very protected setting, permitting you to frequently access cloud backups whenever a recovery is required.
Virtual Cloud Server Infrastructure
Our cloud servers and data centres have met the top rigorous standards for data security, accessibility, privacy, and confidentiality. This grants us keep your data safe, compliant with your industry's laws, and accessible to your workplace and approved remote devices through a protected and secure web connection.
Fires, floods, and natural disasters are typically inevitable. However, that doesn't mean your organization needs to be unprepared. Whether or not coping with an unforeseen event or something less dreadful like a workplace accident, your data will be accessible in the case that cloud disaster recovery is required.
NetLink SDN will host your email and software system in a secure cloud server setting, allowing them simply accessible to a variety of approved users over the web. This accessibility will lower the value of providing software to staff and boost productivity.