TECHNICAL INFRASTRUCTURE DESIGN AND CONSULTING
Technical architecture
We work with you to outline, organize, measure, and prepare the technical architecture services that underpin the performance of technology services. Our offerings vary from processing your technical design plan to the main intentions of designing and managing security, end-user computing, and infrastructure services.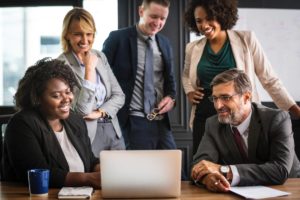 We have grouped our providing around six focal points:
Enterprise architecture strategy – This is often the inspiration for all your technology services. We work with you to make sure that this is often the best fit for you by using our Enterprise Architecture Capability Definition and Setup (EASE) methodology, and our enterprise-wide IT architecture designing and resolution blueprints will accelerate your ability to outline the correct architecture.
EAI and bpm architecture design
 – We work with you to:
Design, implement and maintain the EAI / bpm blueprint.
Optimize your bpm architecture and choose the correct vendors/product to automate the method.
End-user computing architecture design – In this fast-moving space, we have a tendency to help you to anticipate and meet business demand by focusing on:

Desktop management: Rationalization, rollouts, upgrades.
Mobile computing resolution architecture.
Virtual desktop solutions.
Enterprise security architecture design
 – We work with you to:
Define and develop effective enterprise-wide security methods tailored to the precise demand of the organization.
Define best operation security configuration and procedures.
Infrastructure strategy and design – We work with you to set infrastructure methods on:

Define the infrastructure roadmap and business case.
Platform design (compute, storage network and security)
Disaster recovery style.
Green data centre planning.
Data centre optimization.
Data centre optimization 
– We can work with you to make sure that you just have the correct level of internal and external data centre capability by trying at:
Data centre rationalizations, consolidation, and standardization.
Data centre migrations and relocation.
For additional info, please get in touch with us at info@netlinksdn.com
Technology Project Management.
Have you ever seen what happens when an IT Project management professional studies your business desires and goals, creates tailored IT solutions that can assist you to attain your goals, then strategically implements the commitment to avoid inflicting disruption? The result is an efficient business that's boosted by the ability of IT solutions.
NetLink SDN offers IT project management to assist your business to install new hardware, implementing software, upgrading networks, managing data, and essentially bringing your IT infrastructure up to the newest second in modern business technology solutions.
NetLink SDN has all the expertise, skill, and established results to show that their IT Project experience can help any business or organization contour and improve their work processes.
Why select IT project services from NetLink SDN? Because you get…
Diligent, elaborated Service
When you use VGCIT for your IT Project management, you'll get solutions that are tailored to handle all of your business needs, plans, and goals.
Worried about implementing a brand new IT infrastructure that can lead to downtime and frustration? VGCIT can make sure the task is done quickly and discreetly. 
NetLink SDN's efficient approach and quick response times mean that any problems that pop up are going to be resolved before you've even noticed they were there.
Highly experienced Professionals
Clients who have used VGCIT for their IT projects will attest to the credibility and experience that are always present once started working with the NetLink SDN team.
You won't have to worry about hidden prices or surprise bills within the mail from NetLink SDN. Our unique flat rate structure means that you will pay for exactly what you've expected.
Virtual Chief Information Officer
NetLink SDN Tech's client Portal permits you to closely observe your business's IT processes and maintenance at any time from anyplace.