Server Virtualization Services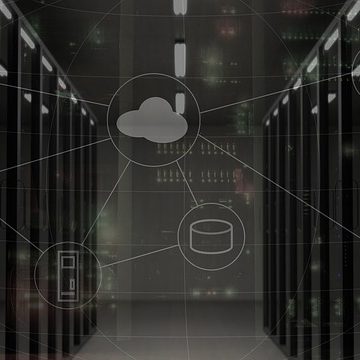 Transforming the means you utilize as technology
Server virtualization services to transform the virtual office
Businesses are challenged by the confinements of traditional servers, which are intended to run just one OS and application at a time. However, they are often remedied with server virtualization services. As a result, firms usually got to deploy several servers, each operating at minimal capacity. By permitting your business to run multiple operating systems and applications at the same time, server virtualization can optimize your server use, making remarkable energy and price savings. Workloads get deployed quicker, and performance and accessibility will increase, leading to server virtualization and IT that's more economical and less pricey to have and operate.
Request a Virtual call Infrastructure
With NetLink SDN Cloud Servers, you're not locked into rigid server configurations, which frequently results in overpaying for underutilized resources. It's simple to add, delete or modify server resources as your requirements change.
NetLink SDN will assist you to cut back the number of servers your organization requires by getting a couple of high-quality servers and "virtualizing" them by installing alternative application-based servers on them. Not only will this cut back the direct capital spent on hardware, but it'll also cut back administrative prices too.
The Benefits of Server Virtualization
Moving physical servers over to virtual machines and connecting them onto fewer physical servers means that saving money on hardware purchases and maintenance and saving energy on power and cooling. Also with server virtualization, there's less to keep up and manage. This leaves your IT employees to spend longer sessions on other tasks.