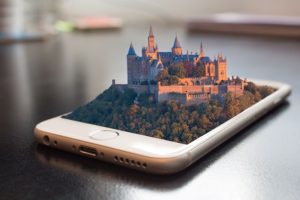 Virtualization is the creation of a virtual (rather than physical) version of an IT environment, together with an operating system (OS), a memory device, etc. Virtualization takes place on a similar hardware platform once installing specific software – hypervisor. The hypervisor is an additional layer connecting physical and virtual spheres; it manages the system's hardware resources so that they are distributed with efficiency among virtual machines (VMs).
System resources are implemented for VMs, and the hypervisor makes this distribution versatile — and even restricts from time-to-time, counting on the present VM load and system policy. Guest software that is used by end-users runs on the VM like it's running directly on the physical hardware. Both the application and the end user could also be unaware that they're working within a virtual sphere.
VMware products incorporate virtualization, networking and security management tools, software-defined data centre software, and storage software.
Data Centre and Cloud Infrastructure
VMware vSphere is VMware's suite of virtualization products. VMware vSphere, formally known as VMware Infrastructure before 2009, includes ESXi, vCentre Server, vSphere client, vMotion, and more. As of April 2017, the foremost current version is vSphere 6.5, which is obtainable in 3 editions: Standard, Enterprise, and Enterprise Plus.
VMware NSX is a virtual networking and security software that was created when VMware was noninheritable in 2012. NSX permits an admin to virtualize network parts, enabling them to develop, deploy, and put together virtual networks and switches through software instead of hardware. A software layer sits on top of the hypervisor to permit an administrator to divide a physical network into multiple virtual networks.
VMware vRealize Network Insight could be a network operations management tool that allows an admin to arrange micro-segmentation and check on the health of VMware NSX. VRealize Network Insight depends on the technology that was brought through VMware's acquisition of Arkin in 2016. VRealize Network Insight collects info from the NSX Manager; it additionally displays errors in its user interface, which helps troubleshoot an NSX setting.
VMware Cloud Foundation is an integrated software stack that bundles vSphere, VMware Virtual SAN (vSAN), and VMware NSX into one platform through the SDDC Manager. AN admin will deploy the bundle on-premises as a non-public cloud or run it as a service among a public cloud. AN administrator will provision AN application instantly while not having to wait for network or storage.
VMware vSAN could be a software-based storage feature that's designed into the ESXi hypervisor and integrated with vSphere; it pools disk space from multiple ESXi hosts and provisions it via sensible policies, like protection limits, thin provisioning, and erasure coding.
VMware Site Recovery Manager (SRM) is a disaster recovery management product that enables AN administrator to make recovery plans that are automatically executed in case of a failure. Site Recovery Manager authorizes admins to automatically arrange the failover and failback of VMs. SRM additionally integrates with NSX to conserve network and security policies on migrated VMs.
VMware vCloud NFV could be a network function virtualization platform that allows a service supplier to run network functions as virtualized applications from completely different vendors. NFV provides similar advantages of virtualization and cloud to a communication service supplier who previously relied on hardware.
Cloud Management Platform
The vRealize Suite is a cluster of software that enables a user to make and manage hybrid clouds. The vRealize Suite includes vRealize Operations, vRealize Log Insight, vRealize Automation, and vRealize Business for Cloud. With this bundle, an administrator will extend and run VMs on multiple hypervisors or cloud platforms from one management console.
Workspace ONE permits AN administrator to manage mobile devices and cloud-hosted virtual desktops and applications from one management platform deployed either within the cloud or on-premises. Space ONE suite includes VMware AirWatch, Horizon Air, and Identity Manager.
Identity Manager uses technology that was brought with VMware's acquisition of TriCipher in 2010. AN identity is a service product that gives single sign-on (SSO) capabilities for internet, cloud, and mobile applications. Identity Manager offers SSO access to any application from any device, supporting the created policies.
Enterprise Quality Management
VMware AirWatch is AN enterprise quality management (EMM) software platform that allows AN administrator to deploy and manage mobile devices, applications, and data. EMM software's purpose is to secure company applications and data that are accessible from any device on any network.
VMware Fusion is software that virtualizes a Windows OS on Macintosh computers. The software permits a user to change to the Macintosh OS and share data between the two OSes while not rebooting. It additionally offers user access to Windows applications on the Macintosh toolbar through Unity mode. Fusion also permits AN admin to run a variety of different Linux distros on a Macintosh.